Rosebank Community Programs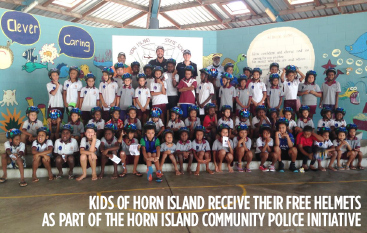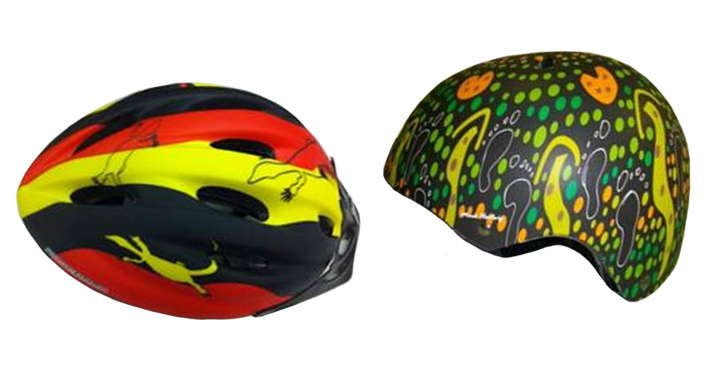 Rosebank supplies many community groups , schools, charities and government departments with helmets for events, outreach programs and safer cycling initiatives. Standard helmet options are available or helmets can be custom designed.
Please note a minimum order quantity applies.
Please contact us to discuss your requirements. Email : csaustralia@sheppardcycles.com
2014 Horn Island Community Police Initiative
Horn Island is located at the top of Australia in the Torres Strait near PNG.
Horn Island is a predominantly Indigenous community and many families are extremely disadvantaged economically. Qld Police are trying hard to ensure that all of the kids wear helmets for safety but it is hard to take when most kids and parents tell us that they cannot afford to buy one.
Helmet Design Competition
Qld Police got kids to submit their own helmet design ideas with the winning design printed on a Rosebank helmet.
Almost 700 helmets were given out to children across Horn Islands.
About the Winning Helmet Design
The original design incorporates the Australian Flag, the Torres Strait Islander Flag and the Aboriginal Flag which is a great concept.
Overlayed on the flags are a squid, a dugong and a turtle which are good symbols and are in fact totems for many of the families up in Torres Strait.